Forests, Parks, and Recreation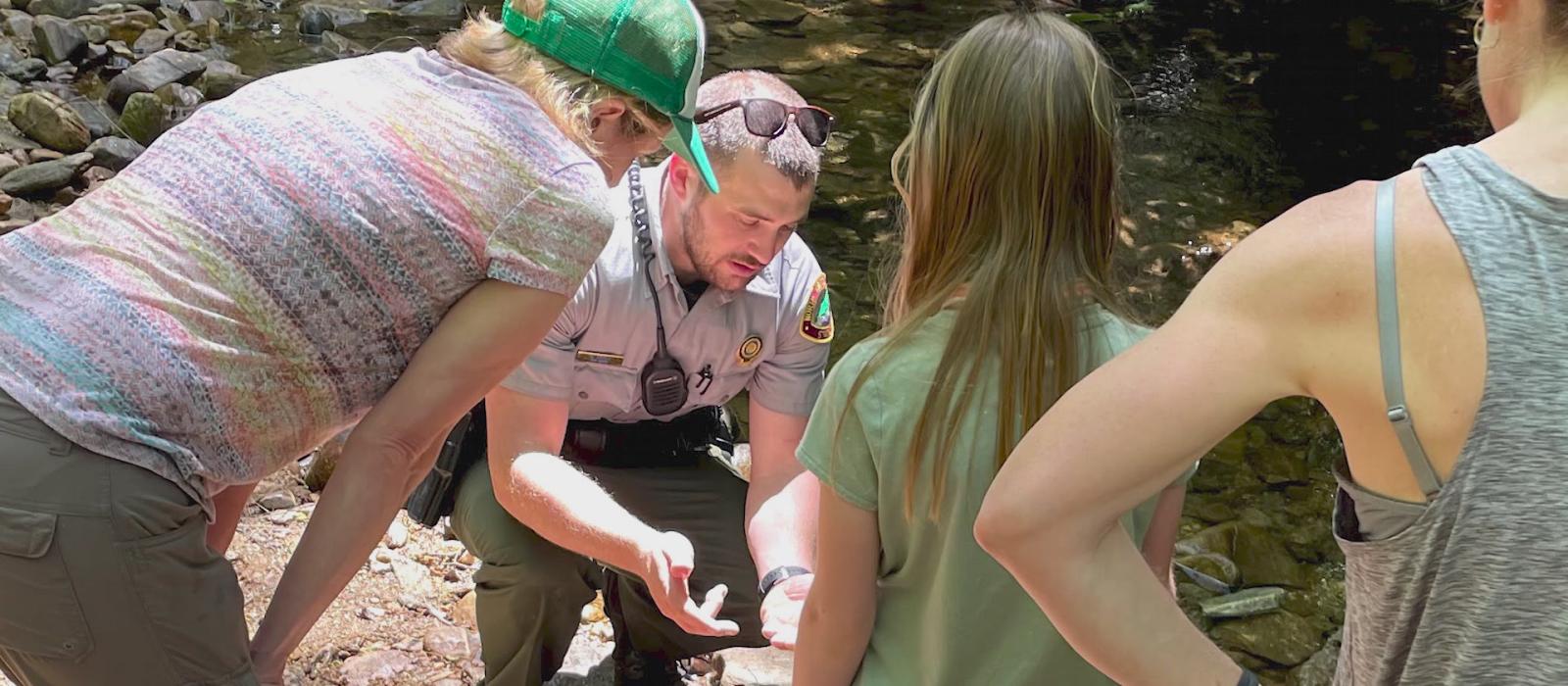 Naturalists share a love of learning about the natural environment, its history, and our connection to ecosystems, plants, and wildlife. Their tasks commonly involve educating visitors, participating in conservation projects, event planning, and management activities. Park naturalists also work in a variety of settings: national, state, or local parks, historic sites, and more.
"My life is completely different than what I thought it would be, and yet, it's so much better because of places like this." Read about Yosemite National Park Ranger Mauricio Escobar in "Park Ranger Uses Life Story To Reach Out To Latinos".
Pursue a career as a Park Naturalist
How do I become a Park Naturalist?
Park naturalists come from a variety of backgrounds. No one career path will be applicable for everyone. However, it's also important to meet the qualifications and get relevant, transferable experience to enter the field.
Position titles might include, but not limited to:
Naturalist
Park Naturalist
Interpretive Park Ranger
Land Steward
What should I study?
A majority of park naturalists attain at least a Bachelor's degree. Degrees are wide-ranging and include environmental education, natural resources management, agroecology, marine sciences. 
Many states also have state-specific naturalist programs which can help further your education and prepare you with additional skills. Try entering search terms like your state and naturalist program in your internet browser to find programs in your area.
What are some other ways to gain experience?
To get hands-on experience, consider applying to organizations like the Student Conservation Association or the National Park Service Pathways Programs.
Professional Development: