Nonformal Environmental Education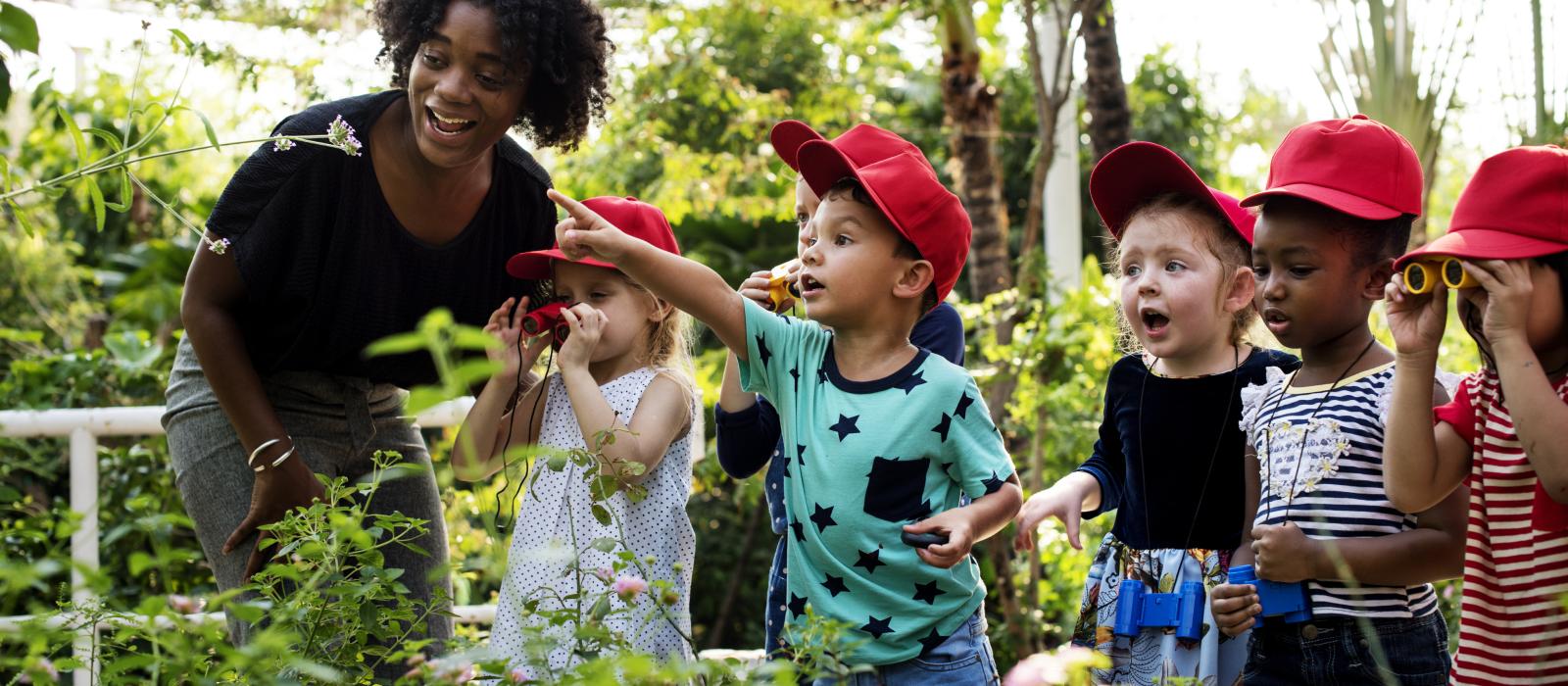 Nonformal education refers to educational activities that take place outside of the traditional K–12 school system. Nonformal environmental education programs are extremely diverse in their settings and in their target audiences. Community-based groups, service organizations, government agencies, residential centers, nature centers, zoos, aquariums, museums, youth organizations, and schools all may be involved in environmental education program development and implementation. Programs may take place in a variety of contexts, such as classrooms, laboratories, parks, forests, school yards, vacant lots, neighborhoods, school courtyards, nature centers, and community gardens. Program types may include interpretive programs, guided explorations, training workshops, and community outreach and education. Nonformal education is flexible, adaptable, and responsive to the needs of the learners and the community.
Non-formal education programs take place in a variety of settings including:
Environmental centers, nature centers, science museums, wildlife sanctuaries, land trusts, and various types of environmental nonprofits. 
Cultural institutions: Museums, libraries, and other cultural institutions often provide nonformal education programs, such as workshops and lectures, to the public.
Community centers: Many non-profit organizations and local governments offer education programs in community centers to reach a wider audience.
Youth organizations: Non-formal education programs aimed at youth development are often run by youth organizations, such as scouting groups, youth clubs, and youth centers.
Careers in non-formal education typically involve facilitating learning and skill development for individuals outside of the traditional school system. Some examples of jobs or careers in nonformal education include:
Outdoor Education Instructor: Outdoor education instructors lead wilderness education programs, such as camping and hiking, and teach skills such as navigation and wilderness survival.
Museum Educator or interpreter: Museum educators design and implement educational programs and workshops for visitors of museums and cultural institutions.
Community Educator: Community educators work with non-profit organizations and local government to design and implement educational programs for communities.
Youth Development Worker: Youth development workers design and run programs aimed at the personal, social, and educational development of young people.
Trainer/Facilitator: Trainers/facilitators work in various settings, including the workplace, to design and deliver training programs on specific skills or knowledge areas.